Dear Users
Mobile App BookDocsTime
In addition to mobile website you can download and Install Android App BookDocsTime.
Download Now
Salient Features for Doctors

Site is equipped with features for Doctors like Showcasing their profiles, Clinic and visiting Hospital timings, Maintaining patients historical records, Print/SMS prescriptions, Approving the appointment requests received.
Not Registered.....
Sign up!
Find Docs Book Appointments
Search for Top Doctors, View their profiles and Book Appointments.
Doctors please notice the need to find best Doctors online. There is severe need to know the Profiles and Timings of Doctors. Users are feeling the need to compare the profiles of Doctors before arriving at one. Please Sign Up (Left below) or directly complete your registration
Register Now
.
After registration you will receive a QR Code which you can share with anyone. This QR Code can be scanned using scanner app in mobile phones to view your profile and also to book an appointment with you. You can approve or reschedule the appointment using BDT.
In addition to comparing the profiles, Users want a hassle free booking of appointments with Doctors. Considering this need of users We at Oasis Technologies have come out with these Products.
Users Please click on "HOSPITAL SEARCH" below to find best Doctors and Book an Appointment with Doctor. For more details click on Guide to the Portal. Guide
Find Best Doctors.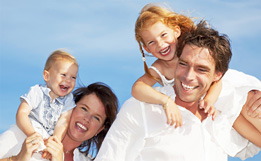 Find Best Doctors online and compare their Profiles.
Book Doctors Appointment.
Search Doctors in an area near you and Book Doctors Appointment online.